"It takes twenty years to build a reputation and five minutes to ruin it" (Warren Buffett)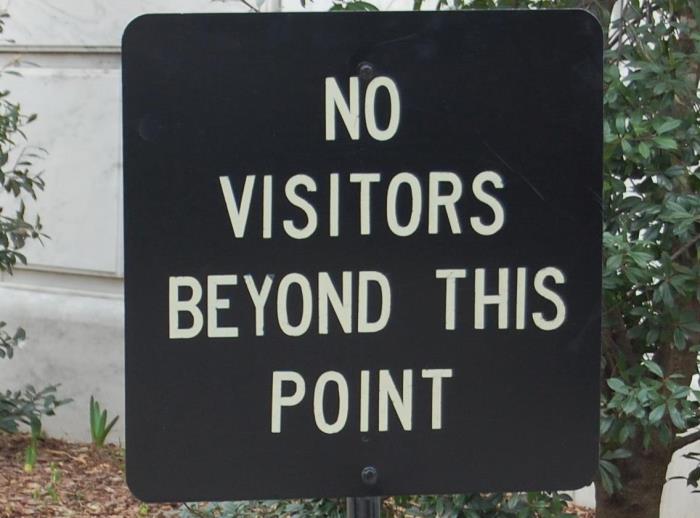 If you suddenly and unexpectedly realize that there's almost no traffic to your website, that your phone is unusually quiet, and that anyone who does call starts asking very odd questions, it might be worth typing your company name into Google and seeing what comes up. There's a good chance that you'll find some results that you'd rather not see there.
It's now easier than ever to lethally harm a company by posting negative content on the internet. Setting up a blog or a Facebook account is a matter of minutes. One bad review written by a bitter restaurant critic, one grumpy guest dissatisfied with the view from his hotel room, or one client who thought he wasn't treated with respect: it really doesn't matter that 99.99% of the customers leave your company smiling and satisfied, it takes just one highly-motivated unhappy client who think he can get what he wants ("I'll show them what it means to mess with me!") to crush the reputation you've spent so many years building up.
When you conduct business online, one of the most painful things you can hear is that a potential customer checked you out on Google and decided not to do business with you, because of what he or she found. Whether you're a lawyer, dentist, owner of a restaurant or a chain of stores – statistics show that one bad review can ruin your well-earned reputation, and the financial consequences quickly follow.
"78% of adults in the USA feel that it is very important to look for information on people and businesses on the internet before contacting them or doing business with them" (Harris Interactive)
So what exactly is online reputation management for companies?
Creating a reputation for a company on the internet is usually done by posting positive references on a whole range of online platforms and channels. Often, companies look for reputation management after they've been hit by negative publications and need emergency help to get themselves back on track. However, reputation management isn't only the removal of negative results, but also consistent reputation building that can 'shield' against negative publications in the future. There are two common types of campaign:
Proactive online reputation management – a company's reputation is now no longer only determined by its own website or blog. The main factor deciding a company's reputation is its overall prominence on search results pages. When the first page returns a whole load of positive and relevant results, the brand gains authority and credibility. Online reputation management consists of the following steps:
Updating and editing existing online content, whether on the company website or on its social media profiles, in order to brand itself and bring in visitors.
Creating new online assets in areas relevant to the company's industry. These assets can include new websites focusing on niche markets that the company deals with, personal branding of the company's executive managers, and setting up profiles on relevant social networks.
Continual monitoring of the brand name, and regularly updating content in order to present the brand in a positive light. Steadily adding quality content mentioning the brand name will protect the brand from future negative reviews.
Reactive reputation management – If the brand already has negative reviews, unflattering posts, or, worst of all, is in the middle of a media attack, you have to respond quickly and intensively in order to strengthen existing positive content, immediately create new content, and knock the negative posts off the first page of search results.
Which reputation management services are suitable for companies?
Here are some of the services available:
Setting up profiles and online assets in order to create a large number of positive references on the search engines and increase your brand exposure.
Monitoring and regularly adding positive content.
Knocking down negative reviews, customer complaints, and results pertaining to lawsuits against you.
Removing 'smear campaigns' against you, such as malicious and false information that amounts to defamation and libel, whose intention is to harm your reputation. Permanently removing such content is done by legal professionals.
Minimizing damage to your brand after unwanted news stories or PR blunders.
Fine-tuning your social network profile settings to avoid irrelevant content leaking to search engines.
Why do I need all of this for my company?
Create credibility among your clients, suppliers, potential investors and competitors.
Position your company as a brand name, as an influential and reputable industry player.
Consumers who search your name will want to do business with you.
Differentiate yourself from your competitors.
Create a 'shield' to protect yourself from unwanted results making it to the first page of search results, thus protecting your reputation in the future.
Increase conversion rates by enlarging your online visibility on search engines.
"74% of people will change their opinion based on a negative reference"
Who can benefit from these services?
Reputation management and company branding is suitable for:
Doctors
Lawyers
Restaurants
Hotels
Online and physical stores
Any company that has fallen victim to negative online content