Online Visibility Booster
The perfect package for establishing an initial online presence or raising your existing online visibility to a significantly higher professional level.
You Consult With One of Our Founders
Not some reputation rookie...
You get a direct consultation with one of our company founders. We also want to know you better in order to create accurate and compelling bios and profiles of you: What are your goals? How do you want to be known online?
We will start building your online presence, step by step
We design a turnkey, custom website that targets your specific needs and audience or freshens and fortifies your existing website.
Our veteran reputation wordsmiths craft a set of custom "Bio" and "About" pages for your approval: These reflect the dignity and cachet that you deserve.
We post your distinctive biographical story on the major social networks, as well as on authoritative sites that grab the attention of the major search engines. (The Google algorithms can't resist our content...)
Search Engine Optimization
THEY DON'T CALL IT "THE WEB" FOR NOTHING
We'll weave together links to and from all of your web properties, making it nearly impossible for the search engines to overlook your importance.
30 minutes consultation
Personal domain name
Personal website creation
Web hosting
Custom "Bio" and "About" pages
Social profiles optimization
Industry and general profiles creation
Search engines optimization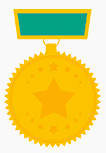 100% Satisfaction Guarantee

We want to have 100% happy clients so if after 14 days you will not be happy with our service, you'll get all your money back, guaranteed. What do you have to lose?