Let us work closely with you to determine the optimal configuration of online profiles, social networking sites, links, monthly blog articles, and daily social networking posts to make you a leader among leaders.
Content creation and social media
We start by providing you all of the services listed in Prestige Plan #2, including web properties creation, ongoing content creation, social media management and reporting.
We establish, choreograph, monitor and assess your custom online reputation plan – designed exclusively to serve your needs and meet your goals.
You decide which types of web properties to create, what social platforms to manage, what content to write, where to publish it and how frequently.
Take Your Online Presence
Based on your needs and goals, we can integrate news releases campaign, content discovery campaigns, webinars, and other proven reputation enhancers into your unique reputation game plan.
Consultations as needed
Domain names as needed
Multiple websites creation
Web hosting
"Bio" and "About" pages as needed
Social profiles optimization
Industry and general profiles creation
Search engines optimization
Ghostwriting as needed
Social Media Management: As Needed
Webinars
Online PR
Content discovery campaigns
Monthly progress report
And more...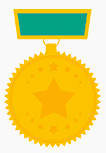 100% Satisfaction Guarantee

We want to have 100% happy clients so if after 14 days you will not be happy with our service, you'll get all your money back, guaranteed. What do you have to lose?